About IAAC
Astronomy is an outstanding scientific subject that has inspired us, humans, for thousands of years: By looking into the sky and imagining the earth as a tiny boat in the depth of space, we feel connected and curious about all the planets, stars, and galaxies out there. The International Astronomy and Astrophysics Competition takes this fascination sparking subject and gives students the opportunity to challenge their astronomy and astrophysics knowledge in a friendly competition and - by participating - to learn more about this exciting subject and to extend their horizon.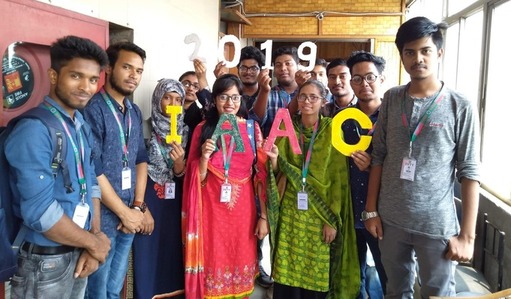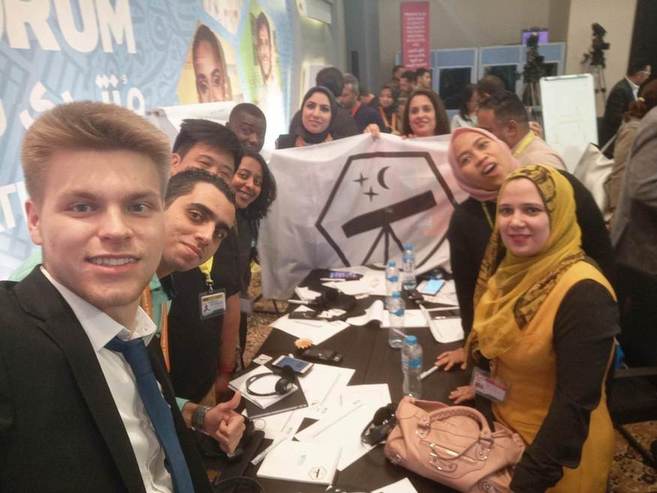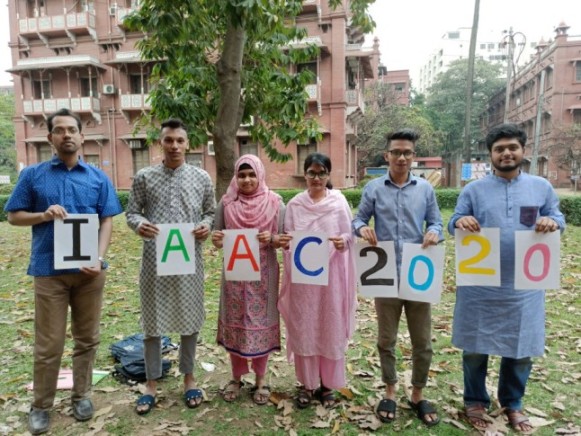 Vision, Mission, and Values
The International Astronomy and Astrophysics Competition has the aim to be accessible to all students from all countries regardless of their background, school, or institution. For that, the International Astronomy and Astrophysics Competition uses today's technologies and the global connection through the internet to make this competition possible: All you need is a pen, paper, and an internet connection to participate!
In general, astronomy is an excellent motivation for students to get in touch with science. Our society is in need of capable scientists and engineers that develop, shape and maintain the innovations of the future. The initial motivation through scientific events and competitions can encourage students to a professional career as a researcher or engineer. We have the aim to provide a sophisticated competition platform and to enable students, parents, and teachers to get involved in the process of shaping your future.
What makes IAAC unique?
There are other competitions besides IAAC that promote scientific education. However, IAAC is unique for many reasons:
Internationality: The International Astronomy and Astrophysics Competition is a global competition from the first round! All participants solve the same problems in every round: This enables a fair evaluation and international exchange.
Online Submission: The competition uses the possibilities of the modern world to allow all students to participate regardless of nation, region, school, or affiliation. Every student may participate independently - there is no affiliation of your school or teacher to IAAC required to participate in this competition.
Research Problems: The pre-final round includes two research problem types. They require participants to get in touch with real scientific research papers and learn about recent scientific results to solve the problems. They encourage students for more advanced science and give them insights into actual research material.
Teacher Support and Online Tools: We supply teachers and schools with additional materials and an online teacher interface that allows teachers to make better use of IAAC problems in class. We also generate performance reports for each individual student.
IAAC Ambassador Program: The IAAC ambassador program enables motivated students and supportive mentors to inspire youths for astronomy and astrophysics and to encourage them to participate in this competition. Since IAAC is an international competition, the ambassador program helps the coordinators of IAAC to better connect with the local students.
English Proficiency: Solid skills in the English language are essential for an academic career. The competition problems help students to get in touch with scientific vocabulary and expressions. In particular, for students from non-English speaking students, this aspect can be highly beneficial.
How does IAAC compare to other science competitions? (e.g. IAO, IOAA)
Comparing the International Astronomy and Astrophysics Competition to other science competitions can be misleading: IAAC does not intend to be an alternative to established astronomy competitions (e.g. IAO or IOAA) and encourages all students to participate in such opportunities. Instead, IAAC focuses on encouraging a wide range of students to get engaged with astronomy, particularly students who start to find interest in scientific subjects. For that reason, IAAC is not primarily outlined for competitiveness but rather provides students with thought-provoking problems as an extra-curricular activity, appealing to students with and without profound astronomy skills. Instead, we prioritize a participants learning experience (e.g. through the research problems) and regard this as a central feature of IAAC. Moreover, IAAC empowers students by providing an independent competition platform without relying on their school or country and creating an international network of former participants.
History, Organization, and Funding
The International Astronomy and Astrophysics Competition is coordinated by
Edu.Harbour
and takes place annually on an international level. The competition was organized in 2019 for the first time and has since then counted several thousand students from all around the world as participants. The organizing team is constantly evolving, with most team members being based in Germany. The idea formed after the success of the International Youth Math Challenge to which the International Astronomy and Astrophysics Competition has close relations, with the aim to establish a similar online competition addressing the disciplines of astronomy and astrophysics.
The full organizing team of IAAC 2024 can be found on this page:
Organizing Team of 2024
Such a global competition is attached to many costs which include human resources, technical infrastructure, materials, advertisement, and much more. Since IAAC is an independent and globally available competition, we are thankful for our sponsors covering some of the expenses. The remaining costs to fund this annual competition are covered through the participants and schools via the pre-final registration costs
(Flyer)
.
As this online competition is young, we are continually improving the IAAC experience every year!