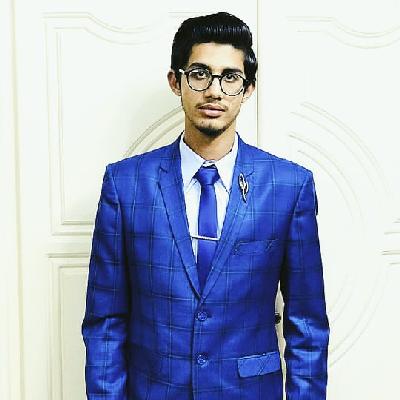 Official IAAC Ambassador
Abdullah Bin Aqeel
Ambassador Level
Accomplished (Score: 520)

Region
Pakistan, Faisalabad
Institution
Divisional Model College
Contact
abdaqeel(at)amb.iaac.space


Me, Abdullah bin Aqeel, a student of A level, is living in Faisalabad the 3rd largest in area and populations & 2nd biggest industrial city that is also known as Manchester of Pakistan, We are four family members. It's truly unique to have a naughty but very creative younger sister. My father is a visionary business man while my mother is a well known professional personality of the city with her bundle of abilities to serve in business, motivational speaker, focused on women empowerment and a member of Board of directors for Vocational Training Institute Faisalabad and working hard to guide people that why technical education is important for a developed world. In spite of lot of studies loud, I always love to play foot ball, basket ball and rarely cricket. Book reading, sports, chess, research and developments, music are my hobbies and interests within my routine. My favorite travel destination is any place with natural beauty and nature explorations like Kashmir valley. Other than above routine, I am moving with WWF, IYMC, Educational Institutes, Cyber fairs, Science research projects, Essay writing competitions and most important carrying with UN sustainable goals focusing on to end Hunger, to end Poverty and to education for all.