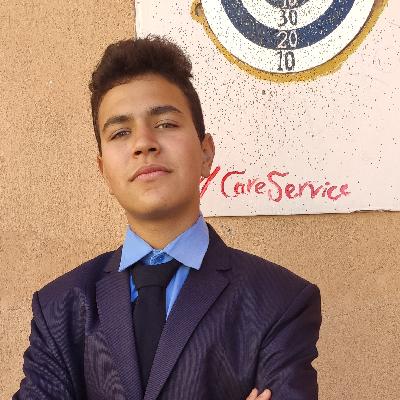 Official IAAC Ambassador
Ahmed Saeid Elsayed
Ambassador Level
Newcomer (Score: 10)

Region
Egypt, Cairo
Institution
Obour Stem School
Contact
ahmelsayed(at)amb.iaac.space


My name is Ahmed Saied and I am a high school student. I am a hardworking and ambitious individual with a great passion for evolution, Technology, and development skills. I am currently in my second year of studying at stem schools G11. I have excellent communication skills, which qualified me to communicate with a wide range of people effectively. Also, I enjoy with some soft skills like emotional intelligence and collaboration. The math and engineering field is what I aim for. Nowadays, I am already taking some effective-major steps to follow up my path.