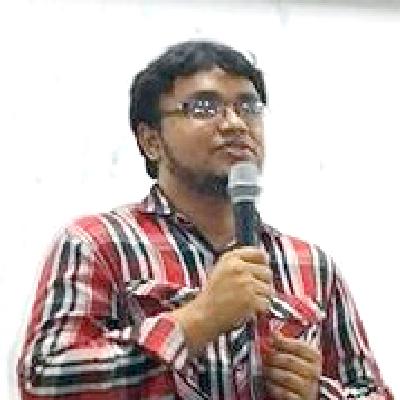 Official IAAC Ambassador
Ahmad Abdullah Rifat
Ambassador Level
Newcomer (Score: 60)

Region
Bangladesh, Gazipur
Institution
Jahangirnagar University
Contact
ahmrifat(at)amb.iaac.space


Hello, I am Ahmad Abdullah Rifat from Bangladesh, an undergraduate student of Jahangirnagar University. To define myself, I am an astronomy enthusiast-from childhood to matured it turned from interest to obsession. I write about astronomy, I talk about astronomy and I work about astronomy-to spread the endless beauty to the people. Currently I am working as the Chief of a voluntary organzation 'Open Space' and as the General Secretary of 'Bangladesh Olympiad on Astronomy and Astrophysics'.