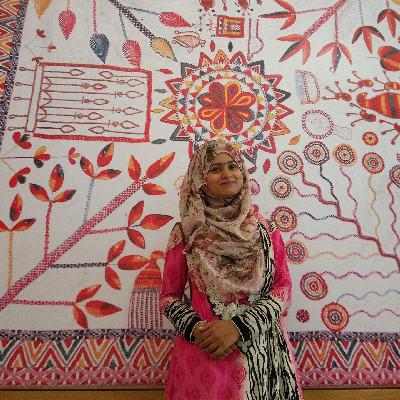 Official IAAC Ambassador
Aymaan Fyroz
Ambassador Level
Honoured (Score: 870)

Region
Bangladesh, Dhaka
Institution
Jahangirnagar University
Contact
aymfyroz(at)amb.iaac.space


Women in a field of science is not what people expect, especially, in a developing country like Bangladesh. Throughout my whole student life, I have observed a lot of talented girls who are very passionate about science. But due to the lack of opportunity along with the society's obstruction, these girls end up without flourishing their talents. Hi, I'm Aymaan Fyroz from Jahangirnagar University, Bangladesh and I work to inspire girls as a member of the country's biggest astronomy based organization "Open Space". I am the first girl from Bangladesh till now to achieve a bronze medal in University Physics Competition and my aim is to broaden this list in upcoming years.