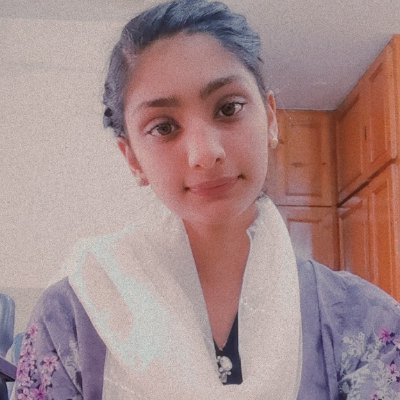 Official IAAC Ambassador
Azka Imran
Ambassador Level
Newcomer (Score: 60)

Region
Pakistan, Faisalabad
Institution
Kohinoor Grammar School & College
Contact
azkimran(at)amb.iaac.space


I'm Azka Imran from Faisalabad Pakistan. I'm currently 16 years old and doing A-levels from Kohinoor Grammar School. I received my primary education from Harare, Zimbabwe and later moved to Pakistan where I continue to stay. I have a deep interest in Science from a very young age which developed further into physics then astrophysics, nuclear physics and astronomy with growing age. I completed IGCSE in 2020 getting 7 A*s and 2 As. Along with keeping strong academics, I enjoy active participation in co-curricular and extra-curricular activities, have many awards earned in them as well. Reading books, singing, doing art & craft work and sketching are some of my other hobbies. Participating in IAAC 2019 made me learn more about Astrophysics and I started side study about it learning more and more about it. My ambition and goal is to pursue in it as I start University and help other students to discover their interest in it by encouraging them to participate in IAAC and discover their potential.