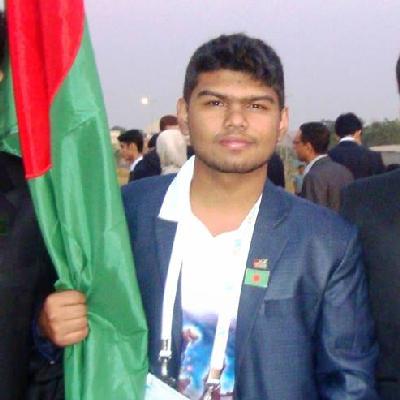 Official IAAC Ambassador
Fahim Rajit Hossain Shwadhin
Ambassador Level
Experienced (Score: 420)

Region
Bangladesh, Rajshahi
Institution
Rajshahi University
Contact
fahshwadhin(at)amb.iaac.space


Hello, I am Fahim an Astronomy enthusiast from Bangladesh. I've been interested in Astronomy from early childhood now this interest has grown to become more of an obsession. I want to gather more knowledge but sharing the things I learned with others are essential part of my identity. I've been working for Bangladesh Olympiad on Astronomy and Astrophysics as a coordinator and trainer. I hope to bring Astronomy to mass people all over the world!