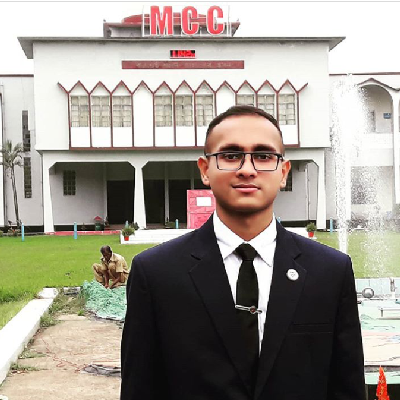 Official IAAC Ambassador
Md. Abrar Jahin
Ambassador Level
Newcomer (Score: 60)

Region
Bangladesh, Dhaka
Institution
Khulna University Of Engineering And Technology (KUET), Bangladesh
Contact
mdjahin(at)amb.iaac.space


Md. Abrar Jahin, CSCA™ (Certified Supply Chain Analyst) is currently pursuing a Bachelor of Science in Industrial Engineering and Management at Khulna University of Engineering and Technology (KUET) by maintaining excellence in the academic career. He is a former Gold Honor holder of the IAAC 2020 from Bangladesh. He has in-depth knowledge of mathematics and programming. Nevertheless, he enjoyed solving research questions in the IAAC Pre-Final round 2020. He seeks opportunities to strengthen his depth of knowledge and experience in Astronomy and Astrophysics extensively. Though his major doesn't focus on Astronomy, his prior knowledge in Astrophysics is what makes him enthusiastic in this unique domain.