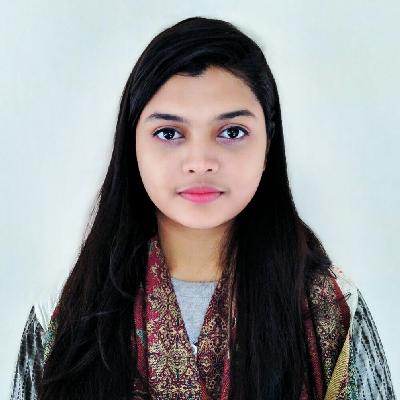 Official IAAC Ambassador
Purba Biswas
Ambassador Level
Experienced (Score: 1320)

Region
Bangladesh, Dhaka
Institution
Jahangirnagar University
Contact
purbiswas(at)amb.iaac.space


Hey I'm Purba Biswas, currently studying in the Department of Mathematics at Jahangirnagar University, Savar, Dhaka. I have research interest in Cosmology, Machine learning & Cybersecurity . And also I'm highly interested in Computer Engineering. Besides, I am a athlete, dancer, singer and writer. Achieved gold medal at "Bangabandhu Inter University Sports Champs 2019" for cycling. Achieved a lots of prizes for attaining many indoor & outdoor games and cultural competitions in university. Achieved national level prize at "Shishu Academy " competition & "Shikkha Soptaho" competition at division and national level. Achieved 20,000tk book as prize at "Prothom-Alo Story Writing Competition " and my position was 2nd in "ka" division. In my life, I tried all type of competitions and achieved so many prizes. In my past life I was a debater, singer, actor, film maker, athlete, writer, child Reporter at Bangladesh's one of the best online news portal "BDNEWS24.COM", Dancer, I have done science projects, gone "Marks All-rounder " competition, hosted programme, volunteer at "Children's Film Society Bangladesh " etc. Now I'm focusing on my leadership skill, organising & communication skills, of course tech skills and so on.